Quang Binh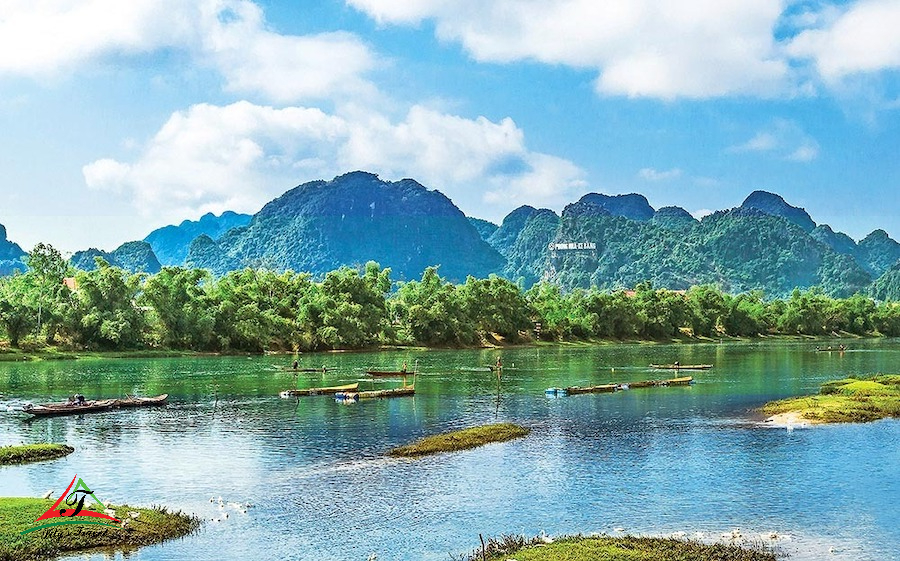 Nature has blessed Quang Binh with a magnificent landscape that includes sea and mountains. This location is a crossroads of various cultural streams and a brutal battlefield in two resistance fights to safeguard the Fatherland, therefore many historical remnants remain.
Phong Nha-Ke Bang, considered one of the most beautiful cave systems in the world, never fails to impress visitors with the stunning natural landscape of two prominent caves, Phong Nha and Ke Bang. Phong Nha Ke Bang National Park features a complex of over 300 large and tiny caverns known as the "Cave Kingdom," which is a haven for cave scientists, explorers, and visitors. Considered by the British Royal Cave Research Association (BCRA) to be the world's most valuable cave with the four most points
The most extensive underground rivers
The highest and largest caverns
The most comprehensive and most beautiful sandbanks
The most beautiful stalactites Tourist attractions in Phong Nha include Phong Nha Cave, Tien Son Cave, Paradise Cave, Dark Cave, En Cave, Sinh Con Valley, Aquarium Cave, Mooc Stream eco-tourism area, Son Doong Cave….
Quang Binh is endowed with great scenery, woods, the sea, stunning natural sceneries, and well-known vistas. The Son River, which flows from Phong Nha Cave and connects to the Gianh River, also contributes to and enhances the natural splendor here. The mountains on both sides of the Son River are also green.
Tourists are transported by motorboats up and down the river. Occasionally, a few small boats catch fishing nets and pick up moss; sometimes, they see the bamboo coast with soft bends such as fishing rods, etc. All make a peaceful village painting that deeply evokes the memory of any traveler in Quang Binh.
Read more: Vietnam sightseeing top 10: Places bring you the most beautiful scenery (Part 1)
Ha Long Bay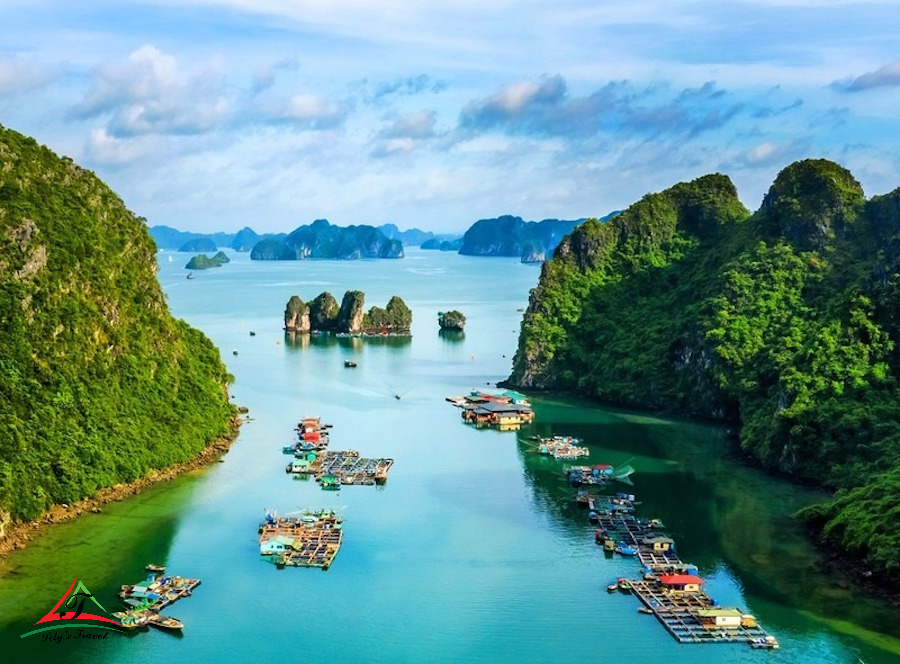 Since 1994, Ha Long Bay has been on the World Heritage list. This is also one of the most beautiful places to visit in Vietnam. Ha Long has become the most magnificent seascape in the world when the sun rises above the turquoise water and the islands dispersed on the sea sparkle in the sunlight. Ha Long Bay is regarded as one of Vietnam's most stunning landscapes.
The limestone blocks rising out of the calm water, lurking in the early dew, have deliberately arranged hands of nature. Ha Long's majestic natural scenery comprises Stone, water and sky. Thousands of huge and little rocky islands rise from the turquoise ocean to form a massive image. This is a natural privilege that no other region on the earth has. As a result, domestic and foreign tourists always prioritize Ha Long tourism.
Ha Long Bay is one of the top ten most beautiful bays in the world.. This location combines the grandeur and vastness of the sky, the vastness and vastness of the river, and the backdrop of thousands of rocky islands to produce an extraordinary aesthetic breakthrough. A forest of rocky islands of various shapes, such as nature's carefully ordered hands, captures the unlimited imagination of humanity.
The beauty of Ha Long is unusual in that it is all-natural and unaltered by human intervention; also, humans are absent from the rocky islands. This creates Ha Long Bay still retains its rugged but charming appearance; the sea of Ha Long Bay is forever blue, flowing smoothly and stable over time. Ha Long Bay's beauty can be said to be a diverse picture, and that diversity is expressed in many different aspects.
Not only is the landscape of "clouds and waves," poetic beauty, or innumerable limestone islands floating on the water gorgeous, but Ha Long also provides visitors with a sense of tranquility when immersed in it. Ha Long Bay, considered one of the world's 29 most beautiful bays, was formally named as one of the world's seven new natural wonders by the New Open World organization at the end of March 2012.
Read more: Vietnam sightseeing top 10: Places bring you the most beautiful scenery (Final)
Phu Quoc
It is not without reason that Phu Quoc is favored to be called Pearl Island. This lovely island in the Gulf of Thailand's Kien Giang province is currently Vietnam's most important tourist destination. The unusual charm of Phu Quoc Pearl Island is a sunlit sanctuary among the green tropical plants. If you enjoy the "empty sea" and wish to immerse yourself in pure water and unspoilt nature this summer, Phu Quoc is a fantastic alternative. Phu Quoc, located in the Gulf of Thailand, is an untouched calm haven that has yet to be fully explored.
Visitors to Phu Quoc will be satisfied when they go on the beach with white sand running, coconut trees leaning against the turquoise water, and really magnificent sunsets. Phu Quoc not only has white sandy blue coasts, golden sunshine, and delicious seafood dishes. Phu Quoc also boasts stunning natural scenery. All year round, Phu Quoc is blessed with beautiful scenery and a nice environment.
The smooth, creamy lengths of sandy beach, the brilliant blue water, and the peaceful, rising coconut trees…are all gorgeous "specialties" that are difficult to resist here. Not only the wild and mysterious scenery, but also the joyous lives of ordinary sea people in the fishing hamlet, provide travelers with thrilling experiences. Phu Quoc has several gorgeous beaches that run from north to south, as well as 99 hills, mountains, and old forests with diverse flora and wildlife
. Mong Tay Island, Mong Mui Island, Ban Island, and Thay Bao Island are in the north, while the An Thoi archipelago has 12 islands in the south.The nature, in particular, keeps its inherent wildness and grandeur, since it is not overly exploited for tourism, changing the landscape, and is highly appropriate for outdoor activities such as yachting, fishing, diving to see corals, exploring untamed nature, picnics…
Stop in An Thoi fishing port to enjoy the warm summer under the green tropical trees, or cruise on a boat running through the lovely bays; see the nature and bustle of fishing towns; and even catch a boat or paddle a basket like a "real" fisherman.
What could be better than a bright summer filled with great experiences on the idyllic island of Phu Quoc? Phu Quoc Pearl Island gives you being artistically merged with nature, a pleasant and calm pace of life, lovely and soulful sea people, and many "real" seafood meals.
To be continued
The best center Vietnam tour: Tour in Vietnam