Last month we shared 3 amazing Northern Vietnam itineraries and now we are ready to dig into Central Vietnam. We love it when people decide to focus on a specific region of Vietnam as it means they can dig a little deeper into the local culture and explore further than if they tried to see the whole country. Each region of Vietnam is so different and it takes time to appreciate how special they are in their own right. Central Vietnam is all about that beautiful coastline, historic cities and lots of amazing food. Here's our advice for what to do in Central Vietnam with 3 itineraries for one weekend up to 2 weeks in Central Vietnam.
Read more: 8 places to visit in Da Nang that make you love this city than ever
Central Vietnam Weekend Itinerary
Most traveller's visiting Central Vietnam for a weekend will be flying into Da Nang International Airport. From there, what should you see over 3 or 4 days?
Day 1
Arrive at Da Nang International Airport and take a taxi to your hotel along the coast. We recommend staying as close to the beach in Da Nang as possible, to be perfectly located for all the following activities. Spend your first day enjoying the gorgeous stretch of beach in Da Nang and round the day off with a seafood feast at one of the beachfront restaurants.
Day 2
Wake up early to make the most of a day of sightseeing! Hire a scooter or a driver and make your way from Da Nang to Marble Mountain. This tiny collection of rocky hills in between Da Nang and Hoi An hide beautiful temples and caves to explore. Spend an hour or so wandering around and then head on to Hoi An Ancient Town.
Hoi An is one of Vietnam's most visited cities and the picturesque alleyways are possibly the most photographed in the country! There are a few top sights not to miss – including the Japanese Covered Bridge and the Phuc Kien Assembly Hall – but we also recommend just wandering at will as all the buildings are equally beautiful. Stop for lunch at a riverside restaurant or head into the back alleys to find the amazing fusion restaurant Nu Eatery. In the afternoon, hop on one of our cycling and boating tours to explore the rural side of this beautiful old town.
Day 3
Today is another day for the bike or a hire car as you make your way up the famous Hai Van Pass. This gorgeous road takes you from Da Nang to historic Hue along the coastal road and up into the rugged hills. Stop for a drink at the top and then slowly make your way back down, soaking in the scenery on the way. Spend the rest of the day enjoying the beach and then head into the city for dinner. For dessert head to the river near the spectacular dragon bridge and enjoy a coconut ice cream overlooking the river.
Central Vietnam 1 Week Itinerary
With a week in Central Vietnam, we recommend making a base in Hoi An and then taking an overnight trip to historic Hue.
Days 1 – 2
On arriving in Vietnam at Da Nang International Airport, travel to your hotel based in Hoi An. In Hoi An there are many hotels located in beautiful spots along the coast or on the river –  choose one of these and have a relaxing sanctuary to go back to. Spend your first two days settling in Hoi An Ancient Town, exploring along the river and in the lamp-filled alleyways. Hoi An is a fantastic place for shopping and eating so make the most of both!
Days 3 – 4
No matter where you stay in Hoi An, make sure you reserve one day for lounging on the beach! There is nowhere better to be in Hoi on a bright sunny than An Bang beach. There aren't many water sports or activities on the beach but the relaxed vibe is what makes it such a great place to while away a few sunny hours.
Another day should be reserved for getting out into the rural countryside surrounding Hoi An. Hop on a bicycle and visit the coconut village, the vegetable gardens and the rice paddies with one of our tours.
Days 5 – 6
For your last few days, it's time to see what is beyond Hoi An. Hire a driver for the day and make your first stop at Marble Mountain to explore the temples. From there you can have lunch in Da Nang at one of the many fantastic Banh Xeo, Vietnamese pancake, restaurants and then head up over the Hai Van Pass towards Hue. Give yourself plenty of time for taking in the views. On arrival in Hue, check into your hotel and go out to find some of the cities speciality foods like Bun Bo Hue.
The next day, take a tour of the Imperial Citadel and the famous royal tombs. Hue is a city full of history and a good guide will fascinate you with stories past. Our Hue City Tour package is the perfect Hue experience. Either stay another night in Hue or head back to Hoi An for a final night among the lamplit streets.
Northern Vietnam 2 Week Itinerary
If you have more than 10 days in Central Vietnam, then lucky you! This length of time allows you to get off the beaten path and explore more far-flung destinations, as well as spend more time relaxing in each place.
Days 1 – 7
The above 1-week itinerary for Central Vietnam is the perfect way to begin a 2-week trip. You could also choose to spend a night in Da Nang if you like city vibes and if you enjoy the countryside vibes, then you can add on a rural cycling tour of Hue as well.
Days 8 – 11
After a week of beach time and culture, it is time to head into Vietnam's epic mountains. For the next few days, we suggest booking on to one of the incredible adventure packages organised by our friends at Jungle Boss Homestay. These hiking, swimming and caving tours take you through one of Vietnam's most extraordinary national parks, Phong Nha-Ke Bang. You can view all the tours here.
Days 12 – 14
From Phong Nha, you have a lot of options. To make the most of Central Vietnam, we suggest heading back to Hoi An and exploring anything you missed on your first time there and spending more time on the beaches between Hoi An and Da Nang. You could also add in a day trip to the ancient Cham ruins of My son or the old military zones outside of Hue.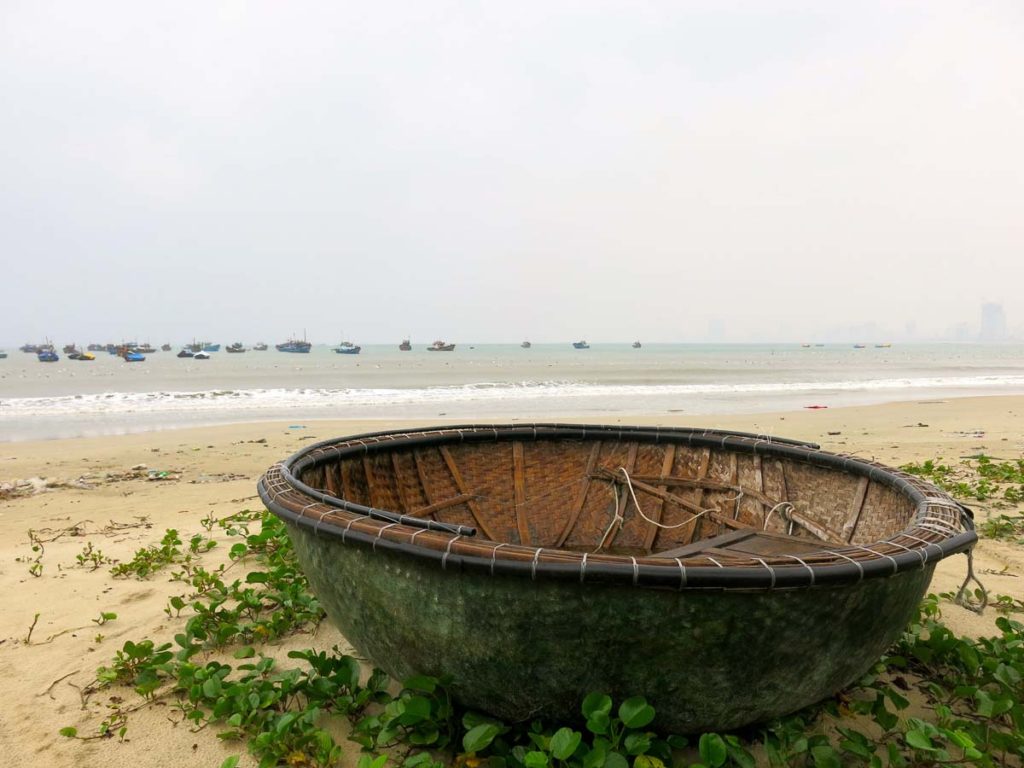 If you are in the mood for something totally different, you could continue heading up the country to Ninh Binh. This beautiful place in Northern Vietnam is a fantastic place to admire Vietnam's unique landscape. An overnight train will take you back to Da Nang for your flight out. We hope these 3 simple Central Vietnam itineraries help you to better understand how much you can see in your time in Vietnam and how to put together a realistic trip that is balanced between culture, adventure and relaxing beach time. As always, get in touch for help planning an itinerary that suits you, your time and budget and let us know if there is anything else you'd like to experience while in Vietnam.
Read more: Hoi An tourism: 5 reasons to prove the beauty of this town that make TripAdvisor highly recommend
Find out more about Central Vietnam Tours here: