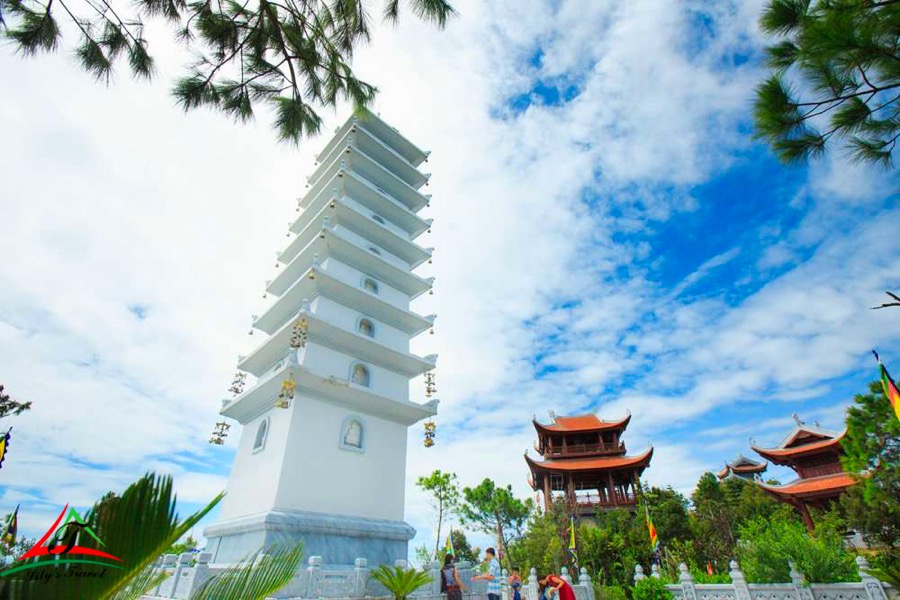 Located in a place where heaven and earth harmonize, Linh Chua Linh Tu Temple is a place of worship, remembering the merits of Ba Chua Thuong Ngan. Besides conquering the highest peak in Da Nang city (1487m). Visitors from all over the world come to the temple to feel relaxed and all their worries seem to have been removed.
General infomation
In recent years, many locals and tourists to Da Nang have chosen Linh Ung Pagoda, Linh Chua Linh Tu Temple… of Ba Na Hills as a place to return. Especially in the first days of the year, there are many hopes and wishes.
This place is very suitable for spiritual pilgrimages to Ba Na to relax. Temple of Ba Chua Thuong Ngan (also known as Linh Chua Linh Tu or Mau Thuong Ngan or Lam Cung Thanh Mau). This temple located on the top of Ba Na is one of the temples. Dedicated to three mothers who are worshiped according to Vietnamese folk beliefs, mainly in the North and Central regions.
The legend of cultural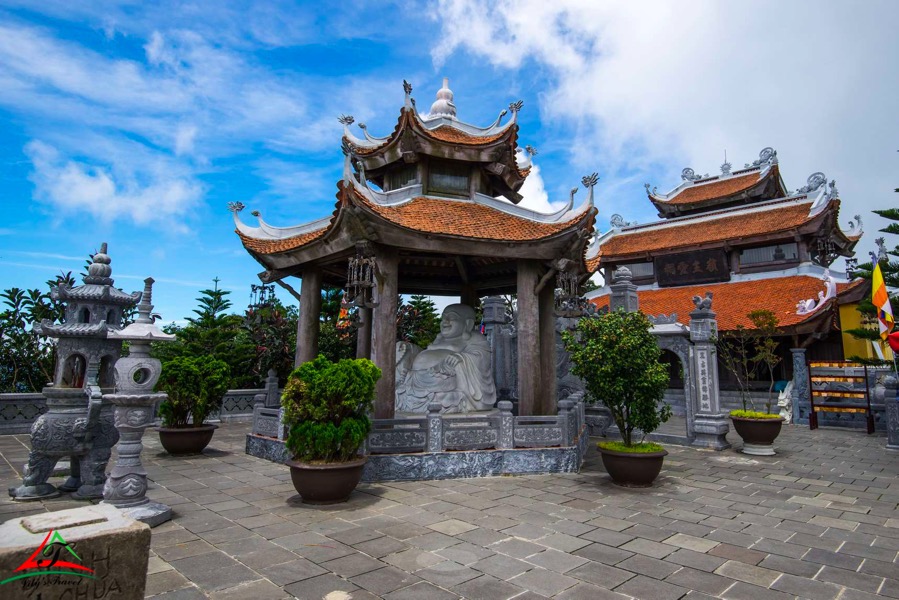 The worship of Mother Thuong Ngan is a religious feature associated with immense mountains and forests. The temple has a fairly large campus including a large courtyard on the left. In the middle of the courtyard is a hexagonal house with two floors of tiled roofs, which is the place to worship the Maitreya Buddha image.
Many believe that, along with many other deitie. Ba Chua Thuong Ngan brings luck and peace to the people. And call her Mother respectfully and closely.
Legend has it that the people of Ba Na have been protected by Mother Thuong Ngan for generations. When there is a crisis, people in the area come here to pray for her help and always keep their faith in the tolerance of Mother Thuong Ngan. Like a mother who is always there to bring eternal peace.
Read more: Linh Ung Pagoda Da Nang: Travel experience from A – Z (part 1)

Linh Ung Pagoda Da Nang: Travel experience from A – Z (part 2)
Architecture of Linh Chua Linh Tu Temple
Located at the highest point of Chua Mountain – with an altitude of 1,487m above sea level. Mau Thuong Ngan Temple is a place where heaven and earth harmonize, yin and yang converge, that is suitable for spiritual pilgrimages to Ba Na Hills.
In front of the small courtyard in front of the main hall. The main hall in the middle consists of three compartments and three floors. The tile roof has bold traditional architecture. Outside the temple, there is a board painted with a red background, engraved with four yellow characters in the Chinese characters Linh Chu Linh Tu. All 26 corners of the roof and the head of the storm have a sharp carved dragon head.
Inside the palace, three compartments have altars to saints. Although it has just been restored and rebuilt, visitors come here to give viewers the feeling of living in the nineteenth century with its quiet ancient architecture and installation.
Belief in worshiping Ba Chua Thuong Ngan has nothing to do with Buddhism, but in front of the altar, there is a daily chanting book of Buddhists used for daily recitation.
Traditionally, the institutions, religious architecture and spiritual life of the Vietnamese people inherently have a clear distinction between temples, shrines, temples, communal houses and pagodas.
Therefore, the presence of the Maitreya Buddha statue in Ba Chua Thuong Ngan temple also makes many people wonder and vague about the beliefs of Mother worship and Buddhism.
Exactly, there is also the Vietnamese word written on a concrete landmark more than half a meter high built here a long time ago: "The top of Chua mountain, 1,487 m high".
In addition to Ba Chua Thuong Ngan Temple, Linh Ung Ba Na Pagoda is also one of the spiritual highlights that visitors cannot ignore.
The pagoda was built in 1999, nearly 1,400 m high above sea level. This temple belongs to Ba Na tourist area, by Venerable Thich Thien Nguyen. The abbot of Linh Ung Pagoda – Ngu Hanh Son (Da Nang) started construction. The temple was completed after 5 years. And inaugurated on 6/3/2004.
Find out more about Da Nang tours here:
Central Vietnam Tours: Click here